About Scrapish.com

What is scrapish.com about? Quilt blocks and easy quilt patterns for beginners. :-)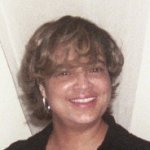 Wanda Epps
Hello and welcome! I am Wanda Epps, publisher of scrapish.com.
I am a lifelong (almost) crafter. My earliest memories of crafting was in eighth grade art class. We did basket weaving, embroidery, painting and macramé. Remember those macramé plant hangers that were popular in the 70s? Well, we made 'em. :-)
During the summer between 7th and 8th grades my cousin Priscilla taught me to sew. We made a pair of pants of green and white striped seersucker fabric using a commercial pattern. I did such a great job that my mother did not believe that I had made them.
Why did my cousin teach me to sew? I was preparing for 8th grade home economics class (which is no longer taught in most public schools).
As a youngster I watched my great aunt Fannie make quilts from scraps of fabric that she had used to make clothes. She used a Singer (R) treadle sewing machine to make the clothes and made the quilts by hand.
As a young kid did I know the value of the history that was being made by my great aunt? Not! Had I, I would have found some way to save the beautiful handmade quilts that she made.
I do not recall her making blocks, just stitching together scraps in crazy quilt like fashion for the top and backing. Old blankets served as batting.
Later in life, I would go on to do flower arranging, jewelry making and, off-and-on, quilting. In recent years I started quilting in earnest, making baby quilts and full size quilts for friends and relatives.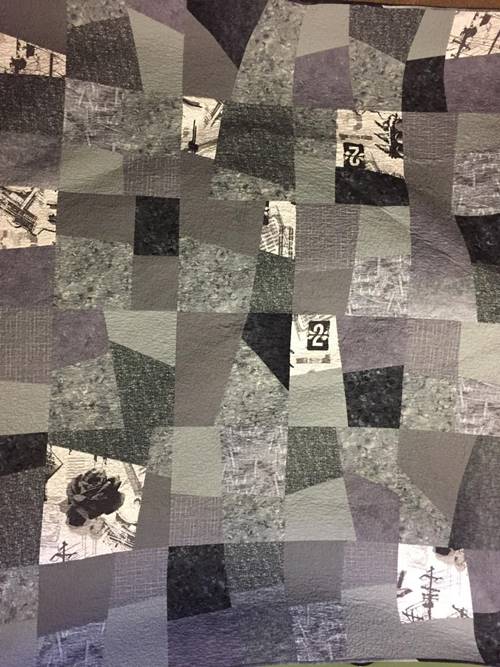 modern four patch quilt pattern in shades of grey machine pieced and quilted by Wanda Epps
Well, what do you do with all of that fabric called a stash? Like most who want to keep up with the times, I've brought my hobby to the Internet. The result – scrapish.com.
On the site, my intent is to teach beginners how to quilt. I'll introduce you - soon-to-be-rockin-quilter - to quilt blocks and design patterns for you to follow, but make your own.
Above is a picture of a modern four patch quilt that I recently made for a friend. And, let me tell you, the picture does not do it justice! It's beautiful and she loves it!!!

Won't you join me on this wonderful journey of quilting that is rich in history and is oh so rewarding!
Wanda