Star quilt patterns and log cabin
quilts are favorites among quilters!

Get star quilt patterns and the ever popular log cabin! Multiple block sizes, including 12 inch, for modern or traditional layouts.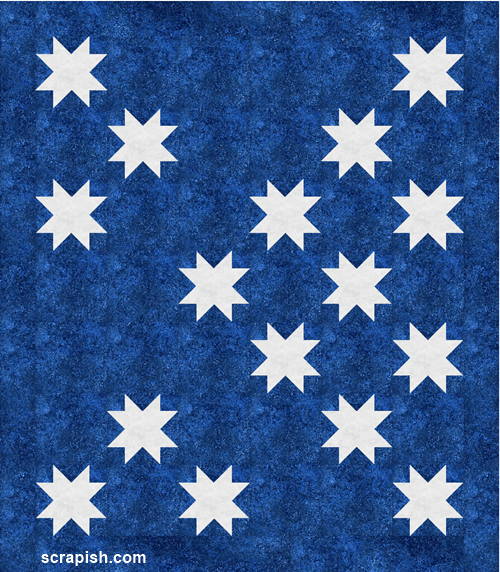 easy sawtooth star quilt pattern
Downloadable Star and Log Cabin Quilt Patterns
Whether you're just starting to quilt or have been at it for while, your desire to make stunning log cabin and star quilts is shared by me.
I am excited to help you discover star and log cabin quilts by sourcing and creating downloadable star and log cabin quilt block patterns that use a variety of quilting techniques.
How to Quilt
Beginners may think that star quilt patterns are difficult to make. Not so. Most star blocks are easy. Take them apart to see, or make them big!
A lot of star quilt blocks are made up of simple shapes like squares, rectangles and triangles. These are put together in easy to make quilt block units called flying geese, hourglass blocks, half square triangles, quarter square triangles and the like.
You learn how to quilt by learning to quilt the parts that make up blocks.

If your quilting experience hasn't been fun, help is here. We'll quilt the stars, and the units that they're made of, together!
Check out the quilting party if...
You like to play with fabric

and

need new ideas for a quilt.
You want to quilt in your spare time 'cause you're always short on time for whatever reason.
You have a ton of precuts just itching to be made into a quilt, but you haven't got a clue about which quilt pattern they would look good in. Hint: a star quilt pattern.

A Few Easy Star Quilt Blocks

Galaxy Star Quilt Block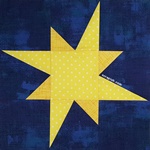 galaxy star quilt block
This beauty is made up of made up of simple squares and triangles. That's it! This star is based on a nine patch grid and has eight uneven points - four short and four long. To get consistent points use tri-recs triangle tools to make the galaxy star quilt block.
Ohio Star Quilt Block
Ohio star quilt block
Talk about being popular and prolific...the Ohio star is a traditional quilt block with so many variations, 100s maybe. It's a 9-patch grid star made of hourglass units and simple squares. A red and white fabric combination make it a true classic. Try the Ohio star quilt block pattern.

Sawtooth Star Quilt Block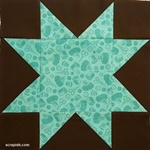 sawtooth star quilt block
Lots of star quilt patterns use the sawtooth star in their designs. Why? Probably because it uses easy to make flying geese units. And, the center square leaves room for lots of design possibilities. Add another star or quilt a cool motif. Get instructions to make it a 12-inch sawtooth star quilt block.

Check out even more star quilt blocks!

Log Cabin Blocks as Stars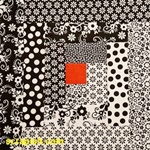 log cabin quilt block
Wondering what a log cabin quilt block has to do with star quilts? Log cabin blocks are so darn versatile that they can be arranged to create a star pattern. Who knew, right?! While I work up this magical rendition try a more traditional log cabin block.
Star Quilt Patterns

Stay to make a quilt if...

You have more fabric in your stash than you can ever use in this lifetime and want to use up some of it to keep at bay the guilt you feel when buying more fabric.
You adore traditional quilt blocks

like

star blocks and log cabin blocks and want to use them in modern quilt layouts.
You

want to

discover new and interesting star quilt patterns.
You may become addicted to quilting star blocks! (Remember, I did warn you!) :-)
Contact Me

Have a question? Contact me. 
Let's quilt the stars together!

Subscribe to the Quilt Blocks Digest newsletter for updates, special offers & exclusive content!

You will receive an email asking you to confirm your consent to subscribe. You must click on the confirmation link contained in that email in order to be subscribed and receive emails.

Your email address is never shared. Unsubscribe any time.